Cladding is an effective, attractive and ecologically friendly way to finish an exterior of any new or old building. It can be laid in any number of different ways to create an individual look to suit your needs.
We are able to offer our customers a swift and efficient machining service. Softwood and hardwood timbers can be profiled to your specifications using the latest computer aided machines.
If you combine this with the many timbers we have available Ex stock we are able to offer a vast array of different looks and designs to suit almost every need.
Cladding should not come into contact with the ground. Allow a minimum spacing of 150mm above the ground level.
The fixing of Cladding should be with stainless steel, or galvanised nails or screws. Failure to do so could result in a blue stain leaching from the point of fixing. This is a natural chemical reaction to metal on wood. Staining is particularly evident in Oak or Chestnut should you fail to use the correct fixing.
Cladding Should be fixed to a minimum of a 19mm thick batten allowing for a well ventilated cavity to the back of the cladded surface.
European Oak has a class 2 durability rating. It can be used untreated for external cladding, European Oak cladding as it ages will turn a matte silver grey colour.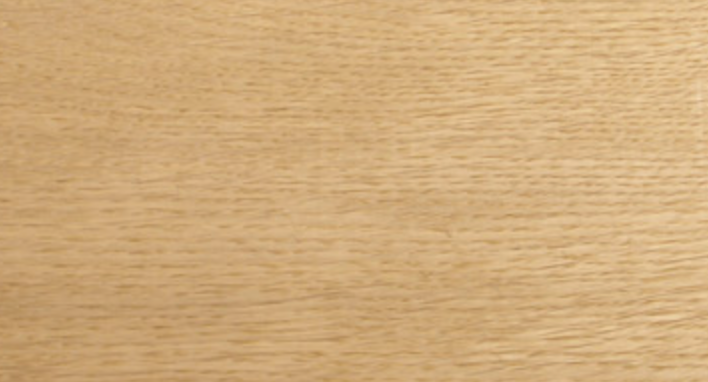 European Larch from Siberia has a class 3 durability rating. It can be used untreated for external cladding, left untreated as it ages it will turn an attractive silver grey colour.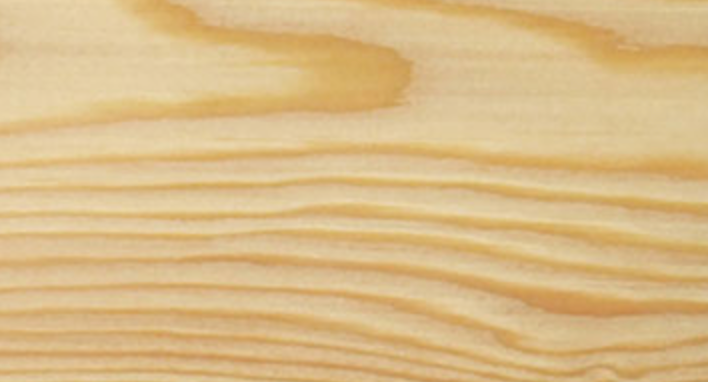 Western Red Cedar has a class 2 durability rating. A service life of 60 years. Conforms to BS8417. It is naturally resistant to insect attack and decay. Western Red Cedar can be used untreated for external cladding. Left untreated as it ages cedar cladding will turn an attractive silver grey colour. Cedar also has very good natural thermal insulation properties.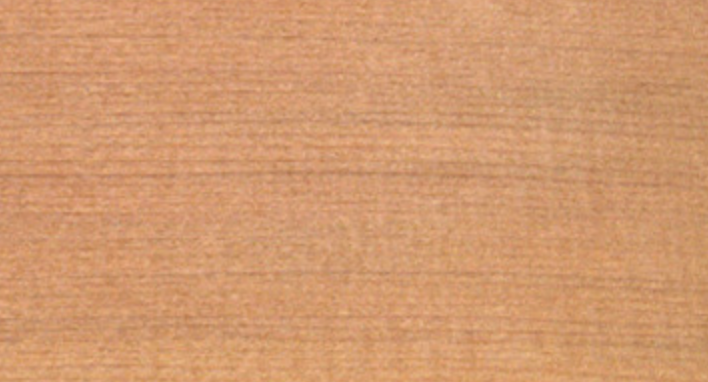 European Redwood has a class 4 durability rating. It is recommended that European Redwood cladding, when used externally should be preservative treated.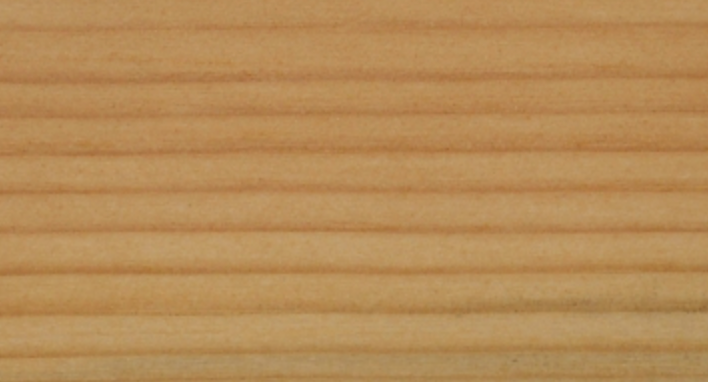 Accoya has a class 1 durability rating and can be used untreated for external cladding.
Key feature include:
Dimensionally Stable, swelling and shrinkage is reduced by 75% or more.
Outstanding Durability, lasting 50 yearsabove ground and 25 years in ground/freshwater. It has a Class 1 durability surpassing even Teak.
Ideal for coating, improved stability means coatings last up to two times longer.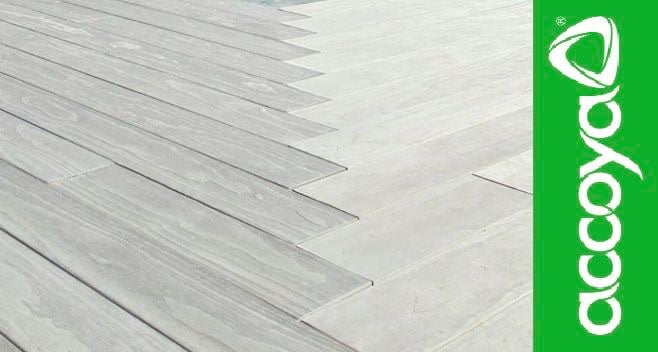 Thermowood has an excellent class 2 durability rating. Our Thermowood is produced for the best qualityScandinavian redwood.
The Redwood is heat treated to almost a zero moisture content. Further conditioning produces a board with a moisture content of approximately 6% M.C. the result is a durable lightweight cladding that has a regular colour consistency of a golden brown.
Recommended fixing are Stainless Steel or galvanised nails. When screw fixing it is recommended you pre-drill and countersink as Thermowood have a tendency to split. Exposed to U.V. light Thermowood will quickly take on a grey silver sheen. It has a good resistance to fungal decay. We would suggest a surface treatment to avoid the the build up of harmless surface algae on the board.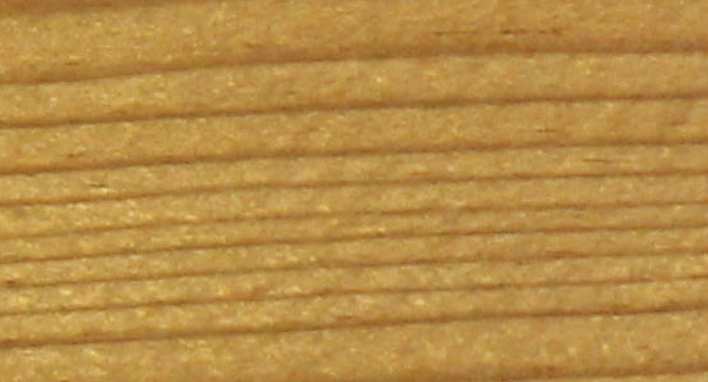 Sawn waney 1 edge in Oak, Larch and Douglas Fir.
Sawn feather edged in Oak and Redwood.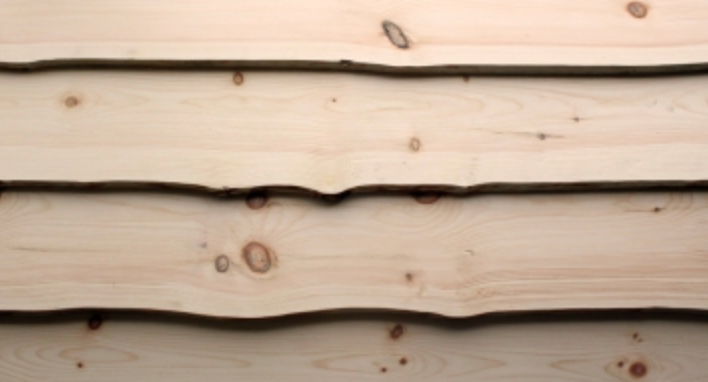 Apart from the aesthetic qualities, timber cladding is an ideal thermal insulator. Cladding buildings also receive the benefit of improved noise insulation.
For a full range of cladding profiles please contact our sales team on (01782) 836636.
Illustration purposes only - not to scale.
There are a number of questions which help to identify the most suitable group or species for use in specific timber cladding situations:
What is the anticipated maintenance regime?
Regular maintenance allows a wider choice of species and finishes to be used. If maintenance is likely to be poor, it would be prudent to use a relatively durable or preservative-treated timber.
What is the desired service life?
The service life of external cladding is difficult to predict since many factors affect it. However, preservative treatment or a durable or very-durable timber should always be chosen for buildings requiring particularly long service lives.
How exposed is the site?
Sites prone to severe weathering may require a more-durable timber than sheltered sites. Alternatively, preservative treatment by impregnation might be specified to protect the timber.
How easy or acceptable is it to replace boards that have started to decay?
Durability may not be so important if building owners are happy to undertake repairs, should they become necessary.
What type of detailing is used?
Simple traditional details generally cause fewer decay problems. Other types of detailing may require preservative treatment or a more-durable timber. Movement is an issue, as some types of detail can more easily accommodate shrinkage and swelling than others which may require the use of a low movement class species.
Will timber be coated or left to weather naturally?
All uncoated timber eventually weathers to a silver-grey colour, with the speed of weathering varying between species. If cladding is to be left
uncoated, then the heartwood of at least a moderately-durable species should be used. Alternatively, the timber could be impregnated with a preservative that is immune to leaching.
Is preservative treatment acceptable?
Where preservatives are acceptable, only timbers of low natural durability generally need to be used. However where preservatives are not acceptable then
either a more durable species should be used, or the cladding could be de- tailed to allow ready-replacement of boards if there are problems. In such instances,
designers should ensure that building owners are aware of – and accept – the potentially greater risks of timber decay and increased maintenance costs.
Do you wish to use home-grown timber?
The principal moderately-durable or durable timbers which can be sourced are European Larch, European Oak, Sweet Chestnut and Western Red Cedar. A wide range of lower-durability timbers are available and in some circumstances these may be suitable as cladding.
Our experienced sales team are here to assist and advise you on any queries you may have. Should you need us to visit and discuss your project further, please ask.
We are here to help.